South Grand
The area known as "South Grand" is home to an eclectic mix of cultures that has created one of St. Louis' most unique mix of ethnic restaurants, retail shops and businesses. It is a vibrant community that has shopping, dining and leisure options located within a 6 block area, all within easy walking distance from the surrounding neighborhoods of Tower Grove South, Tower Grove East, Gravois Park and Dutchtown.
What Can Be Found in South Grand?
South Grand is home to many "fun and funky", one-of-a-kind shops. Unique jewelry boutiques, amazing bakeries, ethnic grocery stores, rare book stores, international gift shops, natural food stores and more, which can all be found along South Grand Blvd, just south of Tower Grove Park. The many fabulous restaurants representing those numerous cultures that call South Grand home draw visitors from around the Metro Area. Restaurant choices include a wide range of ethnicities such as Vietnamese, Thai, Ethiopian, Italian, Chinese, Middle Eastern, Japanese, American, Mexican, Lebanese and Mediterranean.
Tower Grove Park and South Grand
For the residents that live in the the South Grand area, leisure and recreation is provided by one of St. Louis' most beautiful parks, Tower Grove Park! Tower Grove Park was Henry Shaw's gift to the citizens of St. Louis and features 13 restored early 20th century picnic pavilions as well as athletic fields for soccer, baseball/softball and football, playground, tennis courts and more.
South Grand
St. Louis, MO 63118
South Grand CID: 314-772-5750

South Grand Related Links:
Photo Gallery for South Grand - click thumbnails
| | | | |
| --- | --- | --- | --- |
| Feasting Fox-St Louis City Historic Landmark | Streetview along Grand in the Dutchtown Neighborhood | | |
| | | | |
| South Grand Shopping and Dining | South Grand Streetview | | |
| | | | |
| | South Grand area of St Louis | South Grand Streetview | |
| | | | |
| | | | |
| | | | |
| | | | |
Do you have a photo for South Grand? Send it to us!
Submit Your Photo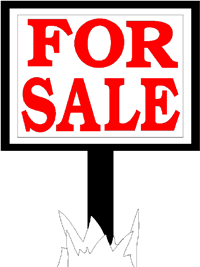 Featured Properties For Sale